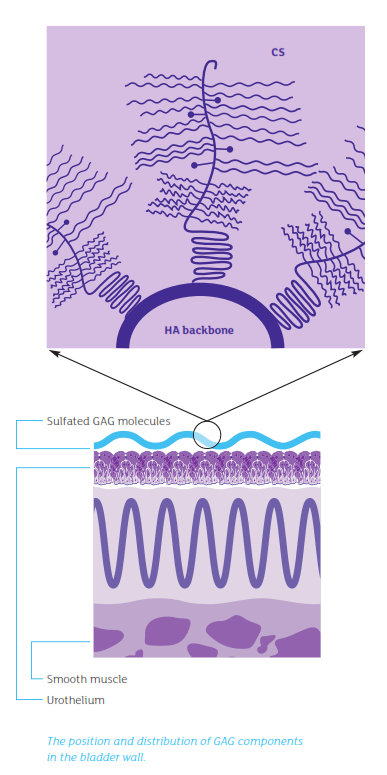 iAluRil is a medical device presented in a 50ml pre-filled syringe with a Luer-Lock adapter or iAluadapter® for easy use1.
iAluRil contains three active components: 800 mg/50 ml sodium hyaluronate (1.6%), and 1 g /50 ml sodium chondroitin sulfate (2%) and calcium chloride (0.87%).
iAluRil can be used for the treatment of:
– Interstitial cystitis
– Painful bladder syndrome
– Recurrent urinary tract infections
– Chemical-/radiation-induced cystitis (including BCG)
iAluRil® is the first intravesical GAG replacement therapy to combine one of the most abundant sulfated GAG molecules located on the bladder wall,2 chondroitin sulfate, with the most integral component of the GAG layer,3 hyaluronic acid. This combination is designed to facilitate faster and more effective restoration of the bladder epithelium.
Manufactured by IBSA FARMACEUTICI ITALIA SRL